Saffron & Rose Spice Blend - 1.5 oz Bag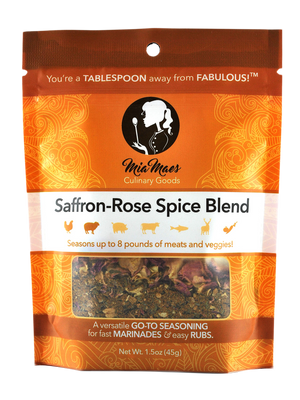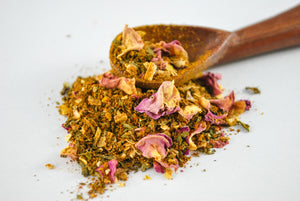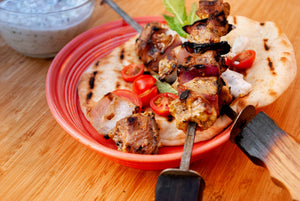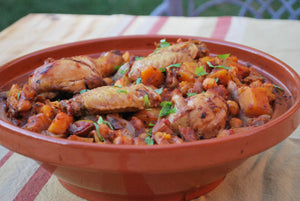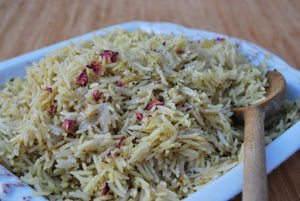 Inspired by a Persian Chicken Kebab recipe, this is our own blend of some of the spices that give Middle Eastern, Moroccan and Indian cuisine their wonderful flavors. Rose petals give the dish that beautiful look, while Saffron adds the finishing touches to complete the exotic tastes.
Saffron spice is traditionally used to give white rice a rich color and that distinct aroma. Here it has been blended with other regionally iconic spices to create a versatile seasoning for a variety of rice dishes. Think Paella, or Biryani.
Saffron-Rose blend is excellent with chicken and lamb on the grill. It works beautifully in stews, Tagines and vegetarian/vegan dishes, and much more. See our recipes page for some great ideas.
1 Bag makes up to 8 pounds of meat or veggies!
Ingredients: Cinnamon, Cumin, Garlic, Onion, Peppermint, Black Pepper, Rose Petals, Saffron