Only good things
Nothing artificial. Made from all natural, anti-oxidant rich ingredients
Shop Spices
Good cooking made simple
Our handcrafted spice blends make easy, versatile and better for you meals
See our recipes
Plant based ingredients
Perfectly suited for vegetarian and vegan recipes.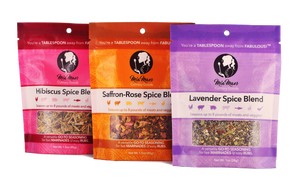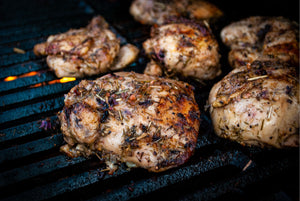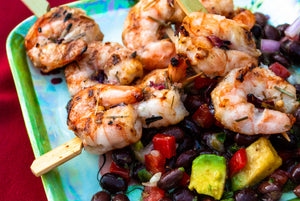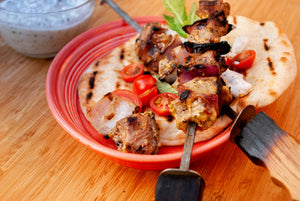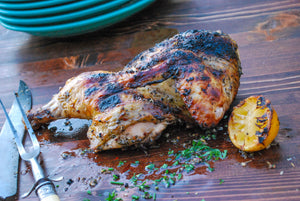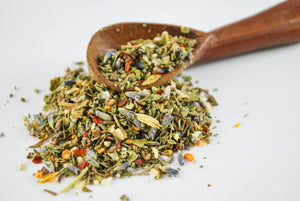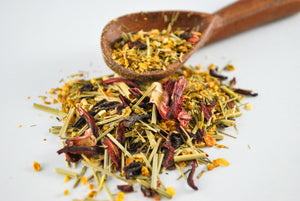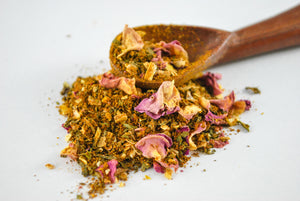 Start here and expand your flavor options forever. No more messing with multiple jars and measurements. Use these as rubs,...
Learn more
Cooking with the lavender is so easy. I made the chicken recipe from your website for my boyfriend and then a different recipe for his parents the same week. I also tried it with a cheese board using the spice blend with olive oil and French bread. SO good!
Merritt B. Austin Texas
These spice mixes are what bring my meals together. It's so easy I don't have to worry about pulling together 10 different spices myself--it's all right there ready to go. I never would've thought to use lavender and now it's a family favorite!
Elizabeth S. Leesburg, VA
Wow! The best part about these spice blends is that you don't even need to know how to cook to use them and make really fun food!
Avery A. Albuquerque, NM
Herbs and lavender are well known to me as I lived in Provence in the South of France for many years. I was my mother's little kitchen helper, and we always used a touch of our local herbes de Provence when we cooked or grilled meat, chicken, fish or vegetables. While in New Mexico, I had the pleasure to meet Chef Mia Maes at an herb and lavender fair where I got a taste of her very own mix of aromatic herbs. What a delightful surprise! The taste and flavor are reminiscent of the herbs de Provence I know, yet the mix is unique in its composition, flavor and taste. And it is without fail that I renew every year my stock of Chef Mia Maes' wonderful herbs.
Marie-Helene L. Denver, CO
The most flavorful, unique and delicious spice blends I've ever tried! Used them on grilled chicken and we love all 3....Simply fabulous.
Karen C. Corrales, NM
Making your life a little easier
Our lives are busier than ever. We hear you. That is why we have perfected our spice blends to make amazing food without spending hours in the kitchen. So get out of the kitchen and spend more time on things that are also important.